November 18, 8 pm at the Lutheran Church of the Ascension
47 rue Dulong, 75017 Paris
Price: 8/10 euros – Booking by mail: ensemble.regards@gmail.com
Faced with the impression of fragmentation of our world, the production of artists today testifies to a word of which we feel an inner strife: the interrogation of one's own identity, the search for new means of expression, the importance of Art as a social bond. Would it then be a turning point that would allow the conditions for the emergence of new forms of syncretism and hybridization? In the concert we called Outre-Regards, we tried to give some insight into some of the possible forms of hybridization. Looks, those of composers, are posed on the "hybrid", both technologically and aesthetically.
Programme :
– Juan ARROYO, Saynatasqa, for hybrid cello  (10 minutes)
– Juan ARROYO, SOQOS (premier), for hybrid guitar (22 minutes)
– Luis VELASCO ­PUFLEAU, Utopia (premier), for hybrid guitar  (10 minutes)
– Carlos de CASTELLARNAU, Polyptyque (premier), for hybrid duo -hybrid guitar and hybrid cello. (7 minutes)
– Keita MATSUMIYA, Déviation I (premier), for cello and guitar (20 minutes)
Duration : 1 hour 10 without intermission
Jeanne Maisonhaute, cello, hybrid-cello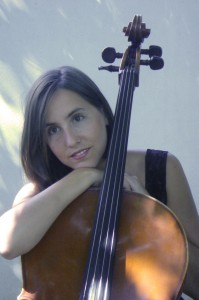 Jeanne Maisonhaute received her first cello lessons at the age of six at the Rueil-Malmaison National Conservatory in Elisabeth Ley-Chenivesse class, and continued her studies with Philippe Bary at the "Paul Dukas" Conservatory in Paris. In 2000, she received the Gold Medal of the City of Paris. After a decisive encounter with Marie Hallynck, she went to study in her class at the Royal Conservatory of Brussels and in June 2005 obtained her diploma with the Greater Distinction. Admitted to the class of Raphaël Wallfisch at the Hoschchule Musik und Theater in Zürich, she graduated there in June 2007.
In 1999, she was awarded the 1st Prize of the "Kingdom of Music of Radio France" competition, in 2000 the 1st Prize of the International Competition of Woluwe St-Pierre, in 2005 the Fely Wasel Prize at the Royal Conservatory of Brussels, and in 2006 the Prize "Most Promizing Participant" at the International Cello Competition Aram Katchaturian (Armenia). She is the winner of the Belgian Foundation For Young Soloists in Belgium. In 2008, she joined the Ensemble Musiques Nouvelles and in 2010, she joined the Tana quartet to devote herself fully to it.
During many master classes she received the advice of Edmond Baert, Boris Baraz, Wolfgang Boettcher, Lluis Claret, Frans Helmerson, Oleg Kogan, Philippe Muller, Martti Roussi, Jiang Wang and Tsuyoshi Tsutsumi. In chamber music, she has worked with André Siwy, Thomas Kakuska, Xavier Gagnepain, Olga Sitkovetsky, the Artemis Quartet … In recent years, she has been invited to perform live in Italy, Switzerland, France and Belgium.
Luis Velasco Pufleau, guitar, hybrid-guitar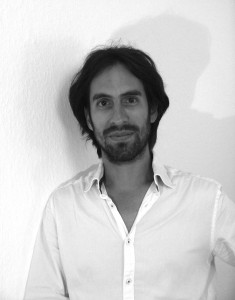 Guitarist, composer and musicologist, Luis Velasco Pufleau studied guitar, improvisation, contemporary chamber music and electroacoustic composition at the conservatories of Bordeaux, Agen and Paris XVI. Doctor of music and musicology at the University Paris-Sorbonne, he pursued the doctoral program in Music Interpretation (guitar) at the National Autonomous University of Mexico (UNAM).
His works and his research explore the relationship between music and politics, how sounds exist in the world and transform it, notably through mixed works. A former post-doctoral researcher at the Ecole des Hautes Etudes en Sciences Sociales (EHESS, Paris), he is currently a researcher at the University of Salzburg.
As a guitarist, he has worked with such composers as Leo Brouwer, Félix Ibarrondo, Jean-Yves Bosseur, Benoît Albert, Eduardo Garrido and Juan Arroyo. Passionate about improvisation and contemporary music, he developed his own language as a composer, improviser and performer.
Website of Ensemble Regard : ensembleregards.com
Financial Support for the project : SACEM