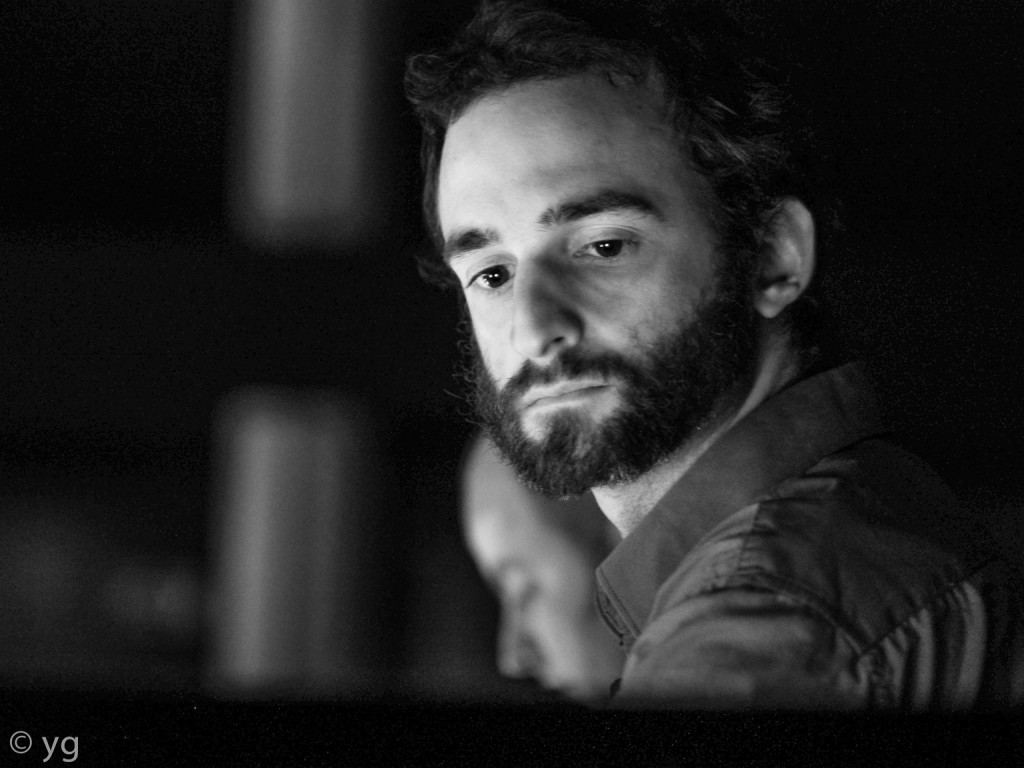 Equally sensitive to spectral music as he is to electronic and traditional music (notably Iranian and Japanese music), Florent Caron Darras writes music that questions sonic models, harmony, ornaments, and attacks, inspired even in his titles by the relationships between humans and nature.
Born in Japan in 1986, it is with Gregorian singing and classical percussions that Florent C. Darras began his musical career. After his Master's degree in research on contemporary Japanese music at Paris-Sorbonne, he studies at the Conservatoire de Paris (Cnsmdp) where his work was awarded by two Master's degrees and four awards in Composition (Stefano Gervasoni and Luis Naón's classes), Improvisation, Analysis (first class honour prize), and Aesthetics (first prize with congratulations for an essay about music and soundscape). After the obtention of the agregation (higher degree in music), he teaches at the Université catholique de l'Ouest and pursue research on Georgian polyphony with Simha Arom. Willing to improve as a composer with renown musicians, he namely meet and receive advices from Tristan Murail, Toshio Hosokawa, Mark Andre, Raphaël Cendo and Yann Robin, before to be selected to follow the Cursus program on composition and computer music at IRCAM.
Florent C. Darras has worked several times with Ensemble Intercontemporain, and also with Ensemble Multilatérale, Ensemble Regards, Ensemble Muromachi (Tokyo), Castalian Quartet (London), the performers Marie Ythier, Annabelle Jarre, Fanny Vicens, Nicolas Arsenijevic, or the conductors Matthias Pintscher, David Reiland, Léo Warynski and Simon Proust. His music has been played on France Musique radio station and on the GRM's acousmonium, and has been performed at the Philharmonie de Paris, the Tokyo Philharmony Bunka Kaikan, the Studio 104 (Maison de la Radio), the Centquatre-Paris, and in occasions such as the festival ManiFeste (Ircam – Centre Pompidou), the festival Présences (Radio France), the Milano universal exhibition, or the festival Mixtur (Barcelona).
He is supported by the Fondation de France, the Meyer Foundation, and the Sacem.