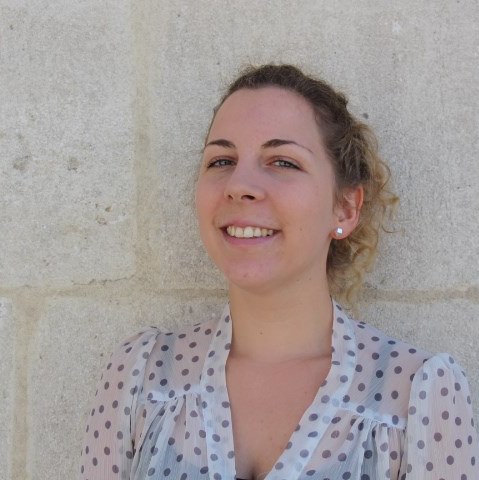 Judith PEEL studied the oboe under Jean-Claude JABOULAY at the C.R.R. of Paris, and under Hélène DEVILLENEUVE at the Hector Berlioz Conservatory before honing her play in Switzerland under Jean-Louis CAPEZZALI at the Haute Ecole de Musique of Lausanne where she obtained two Master's Degrees, Interpretation and Orchestra.
Her work with different orchestras such as the Orchestre Philharmonique de Radio-France, the Gstaad Festival Orchestra, the Orchestre de Chambre de Lausanne, the Biel Sinfonieorchester, the Philharmonie der Animato Stiftung, the Summer Academy Orchestra of Collegium Musicum in Schloss Pommersfelden, the Orchestre Français des Jeunes, the Wiener Jeunesse Orchester, have brought Judith to perform in several prestigious concert halls such as the Royal Albert Hall in London, the Berlin Konzerthaus, the Vienna Konzerthaus, the Smetana Hall of Prague, the Reduta Hall of Bratislava, the Mozarteum of Salzburg, the Stefaniensaal in Graz, the Kulturcasino at Bern, the Salle Pleyel or the Théâtre des Champs Elysées under the batons, notably, of Mikko FRANCK, Neeme JÄRVI, Leonid GRIN, Tom KOOPMAN, Christian ZACHARIAS, Myung-Whun CHUNG, Thierry FISCHER, Dennis Russel DAVIES and Kwamé RYAN.
Judith is also passionately involved in both chamber music and in contemporary music, which she first studied in the class of Paul MEYER and Eric LE SAGE in Paris before working under José-Daniel CASTELLON and William BLANK in Lausanne. She has thus performed at the Sion Festival with Maxim VENGEROV and the Yehudi Menuhin Academy, as well as at the Gstaad Festival and has taken part in diverse creations in Switzerland and in France.