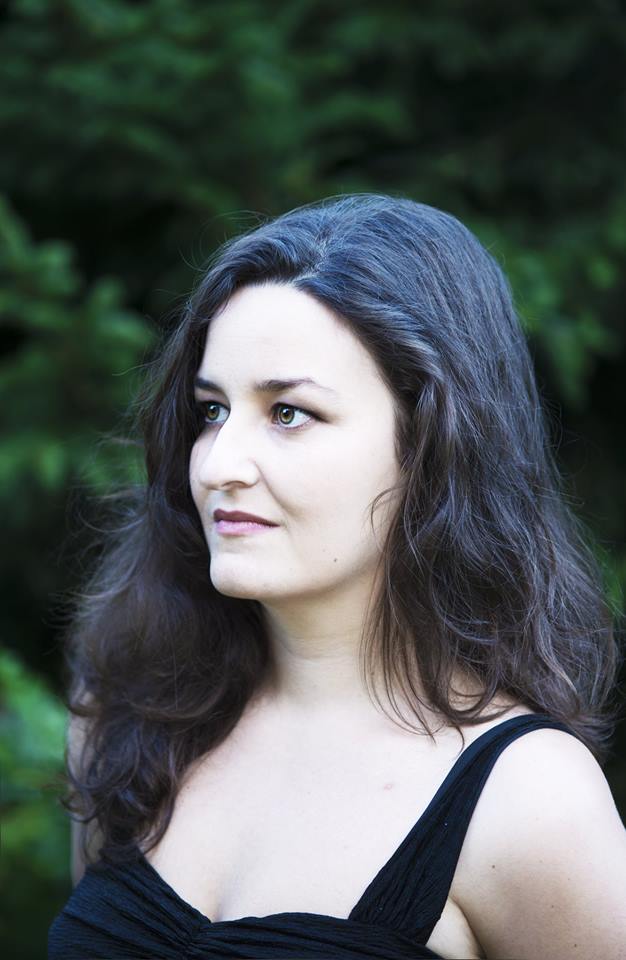 Marie Soubestre was born in an artistic world. Her guitarist mother and comedian father transmitted her both passions between which she didn't have to chose as she picked Lyric art. She started singing at age 11 and in 2001 obtained her DEM at the regional conservatory of Saint Maur Les Fosses. She just finished her National Superior Conservatory studies in Paris. During the five years she spent in Glenn Chambers' class, she got advice from Jeff Cohen, Anne Le Bozec, Susan Manoff and as well as Vicent Vittoz.
Her love for languages (she can speak French, Spanish, English and studied Russian, German and Italian) as well as her strong taste for contemporary music brings her to a broader repertoire. At the IRCAM, she created "Le Patois de la reine", an electro-acoustic play of Januibe Tejera. The young contemporary music group Maja was with her laureate of FNAPEC 2013 contest with a Ivan Fedele piece. L'Ensemble Regards has also contacted her notably for Berio's Sequenza III, that she will sing in November 2014.
Loving contemporary music doesn't take her away from the Opera repertoire. In 2013 she played the prostitute in Reigen by Philippe Boesmans (directed by Margueritte Borie conduced by Tito Ceccherini) at the Cité de la Musique in Paris, as well as playing Sandrina in La Finta Giardiniera by Mozart (directed by Under the musical direction of Yann Molenat) one year before. In August 2014, she was finalist in the international contest of Marmande, category Opera.
She gave several recitals with her pianist Bianca Chillemi. Together, they always perform both classic and contemporary music. Their recital La lune danse en chemise (the moon is dancing in a white shirt), named after a Ligeti piece, put together Johann Strauss, Brahms, Bartok and Ligeti songs. They were also invited in Tübinngen to make a concert around Hölderlin.
Marie is also engaged in many original projects : Sol y Sombra, a meeting between classical and flamenca music around guitar and singing has now been performed in many places in France ; she gave several recitals about the 3Os Berliner cabaret ; at the Théâtre du Châtelet she sings Robert and Clara Schumann's lieder in the amazing Jean-François Zygel's evenings.